Here at Classy Cat Entertainment, we've made it our mission to make sure no couple wakes up on their wedding day worrying about how everything will unfold. We want them to be certain it will be the greatest day of their lives, and that starts with having the right team of wedding professionals working together. We help bring your tastes, wishes, and passion for music together in a fun and memorable celebration package! We help you accomplish this through intimate storytelling and scripting, personalized and upbeat music programming, and efficient event planning and management.

Sounds great, right? Even better, we know you're living a busy life and are always feeling short on time. Planning a wedding can be very overwhelming and seem quite daunting at times. This is why we want you to think of us as a friend and partner in this whole process. Together, we can achieve exactly what you want and even go above and beyond your expectations.

Take a look a what a Classy Cat Entertainment wedding looks like: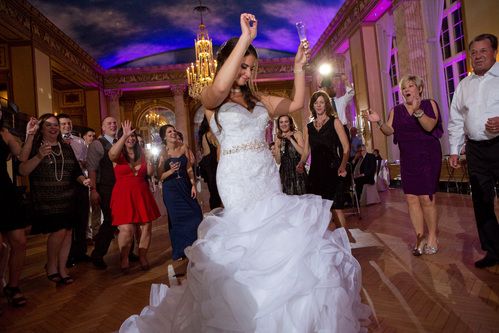 Is this the kind of environment you're looking for? We have plenty of real weddings in our
blog
! Also, check out our
wedding rates
or
contact us
for more information and availability!